Upcoming Events and News
Wednesday, Nov. 22, 6:30-9:00pm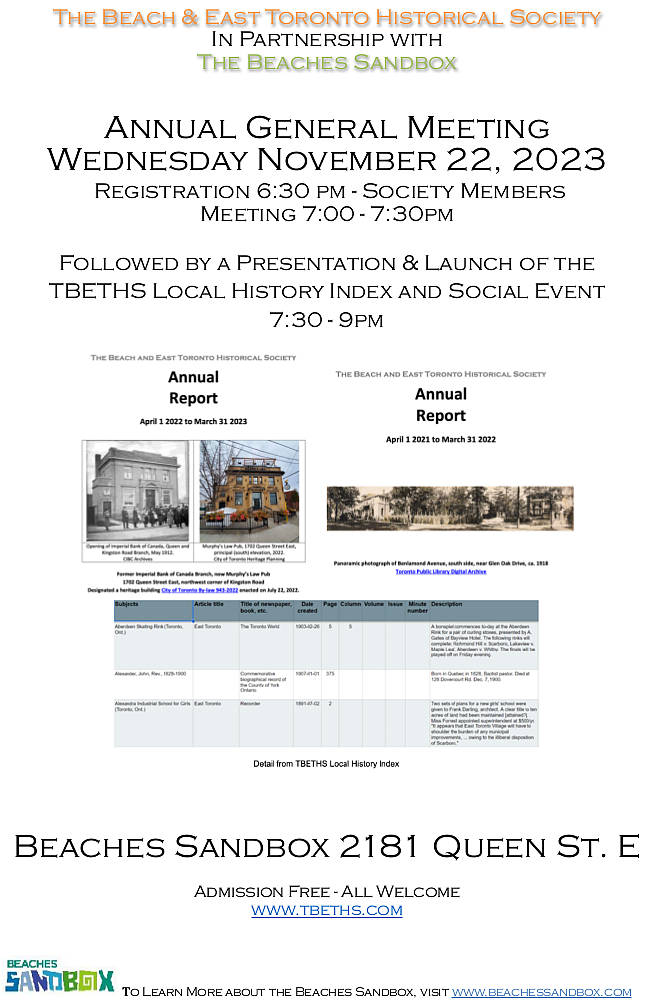 Click here to see fullsize poster
NOW AVAILABLE ONLINE
THE BEACH AND EAST TORONTO HISTORICAL SOCIETY'S LOCAL HISTORY INDEX

Detail from TBETHS Local History Index
Phase One of TBETHS online Local History Index is now publicly available. It provides more than 13,000 citations to information about people, organizations, places, events and other subjects related to the local area. The majority of the references are to newspaper articles and government records created between the 1880s and the 1910s.




The Beach and East Toronto Historical Society (TBETHS) was established in 1974 to foster and promote interest in the social, cultural and architectural history of the area.

The area is from Coxwell Avenue to Victoria Park Avenue and from Lake Ontario north to the old boundary between the former City of Toronto and the Borough of East York.