Upcoming Events and News
Tuesday, Jan. 24, 7 - 8:30pm
Local historian and author Richard White has written fascinating stories about a number
of little known historical locations in the Beach.
He will be presenting an outline of these "Everyday Landscapes" in an online illustrated talk.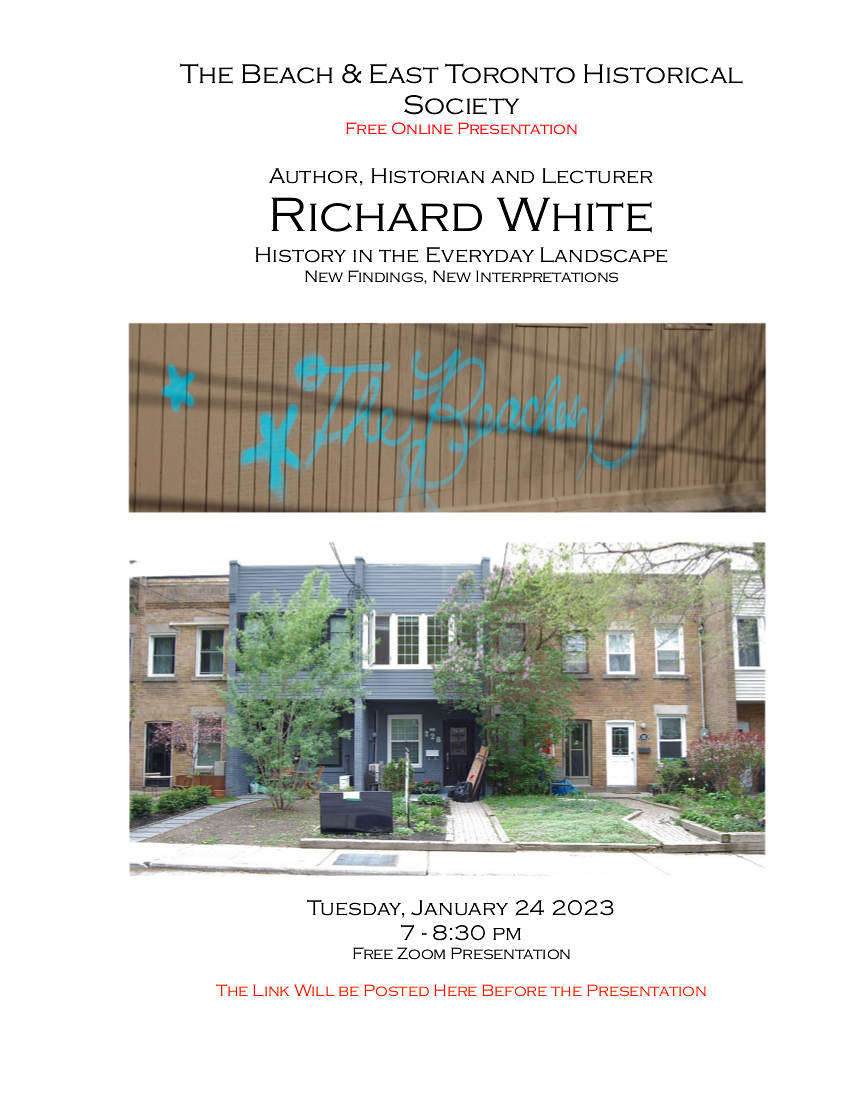 Link to full size poster

The Beach and East Toronto Historical Society (TBETHS) was established in 1974 to foster and promote interest in the social, cultural and architectural history of the area.

The area is from Coxwell Avenue to Victoria Park Avenue and from Lake Ontario north to the old boundary between the former City of Toronto and the Borough of East York.